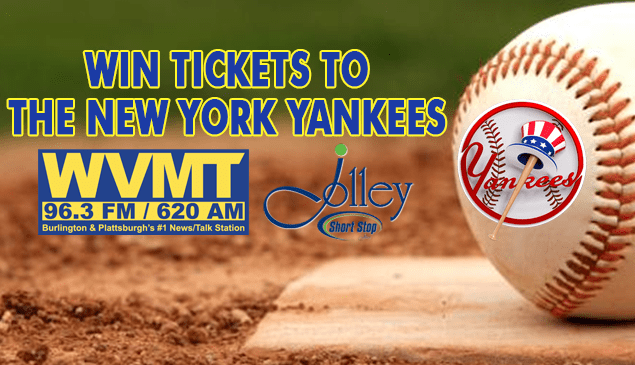 All Summer long, WVMT, Jolley Convenience Stores, and Pepsi are giving away tickets to the see the New York Yankees.
All you need to do to win is stop by and sign-up at any Jolley Convenience Store.  You can also sign-up by email.  Just send your name and phone number to our resident Yankees Fan, Kurt.  His email address is kurt@wvmtradio.com  If you win the tickets, Jolley will also include a $50 gas card.
Good Luck from your home for New York Yankees Baseball … WVMT!!!